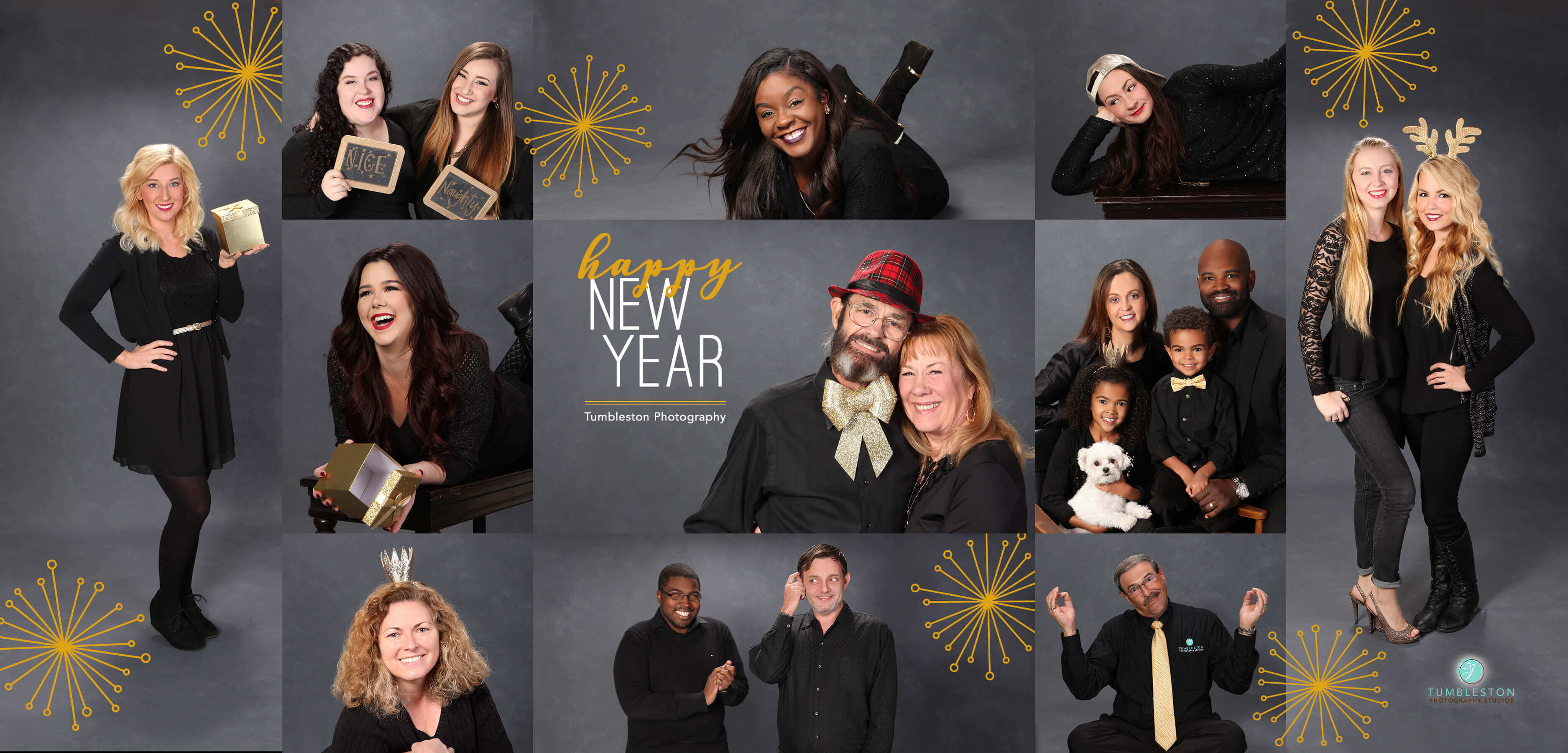 Every year, families send out personalized Christmas cards to their loved ones to celebrate the season and another year down in the books. Tumbleston has become tightly woven family, growing stronger with each passing season. We love to celebrate every year with a holiday photoshoot and Christmas card to send to our clients, schools and people in the community. Each year we try to have a unique theme that ties in our love of style and our passion for photography.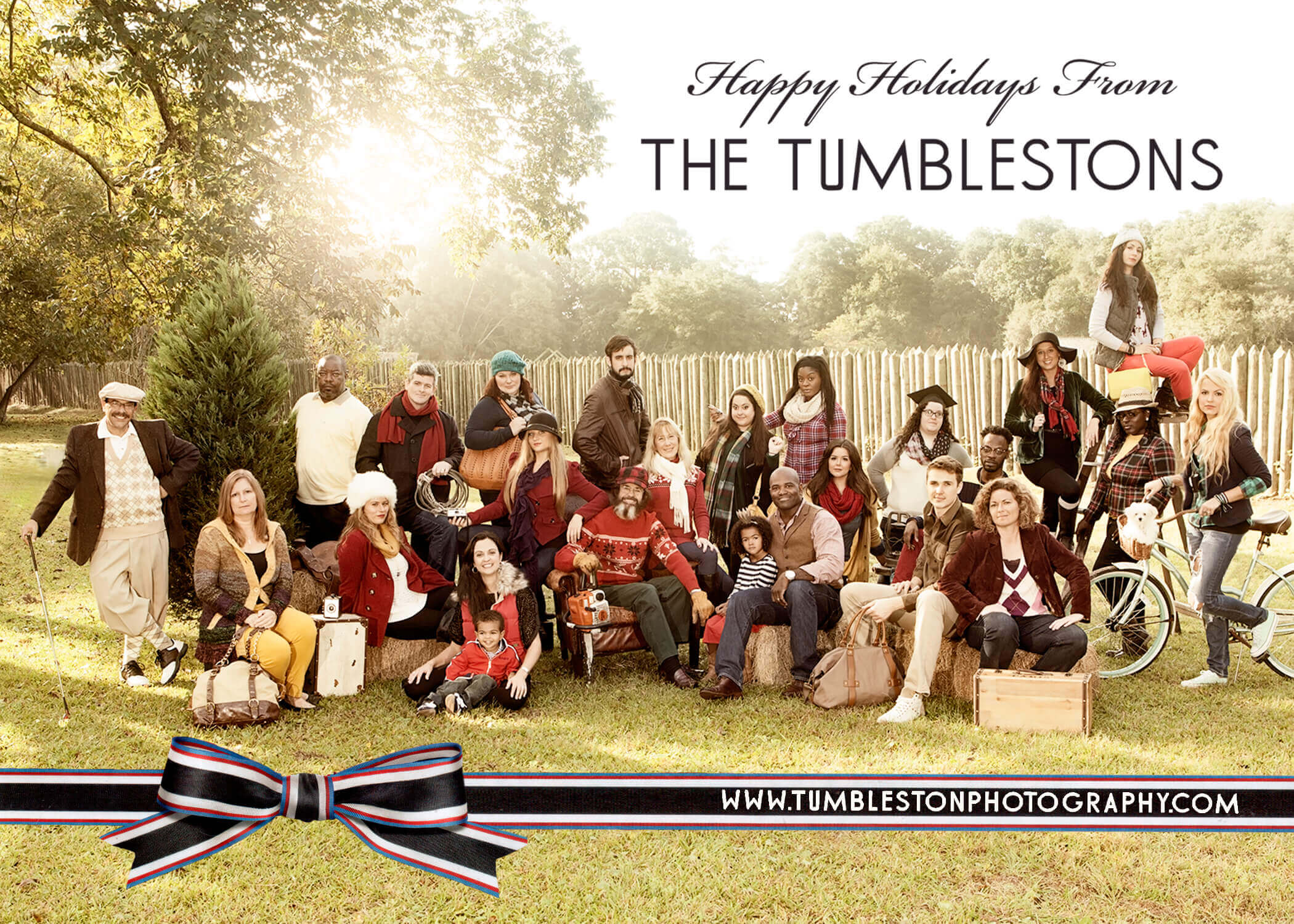 We also love to incorporate the greatest city in the world, Charleston, into our cards – perfect example is our card from 2013. Our entire team dressed up in white to be photographed and then placed with Photoshop into unique snowflake patterns to give the effect of snowflakes falling gently over the Ravenel Bridge and Charleston Harbor. We also honored the Holy City in our 2014 card by photographing our entire team on-location at Charles Towne Landing.
What could be more classic lowcounty than the big mossy oak trees of a historical landmark of Charleston? We were originally inspired by a vintage fashion magazine, but the theme morphed into more of an eclectic showcase of styles and diversity, just like the many people that call Charleston home. This year, we wanted to keep our card very simple and feature the individual personalities of each of our team members.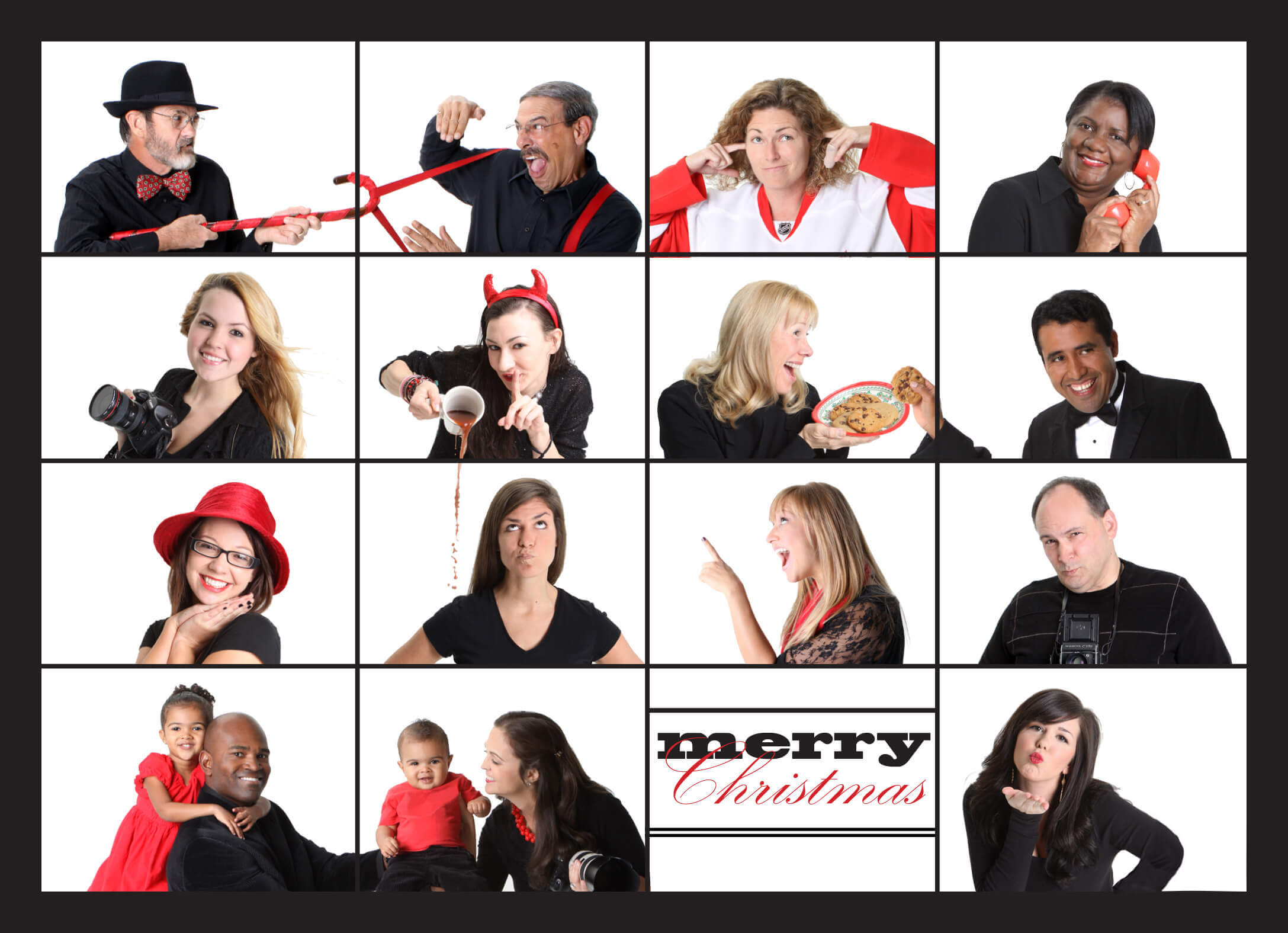 All of the photos were taken inside the studio and individually of each person or small group, really allowing their personalities to come out. We love to be silly and have a fun time during out sessions, and this card really speaks to how much FUN we actually have in the studio doing what we love, photography.